Earring No. 19 - Large / Green Kyanite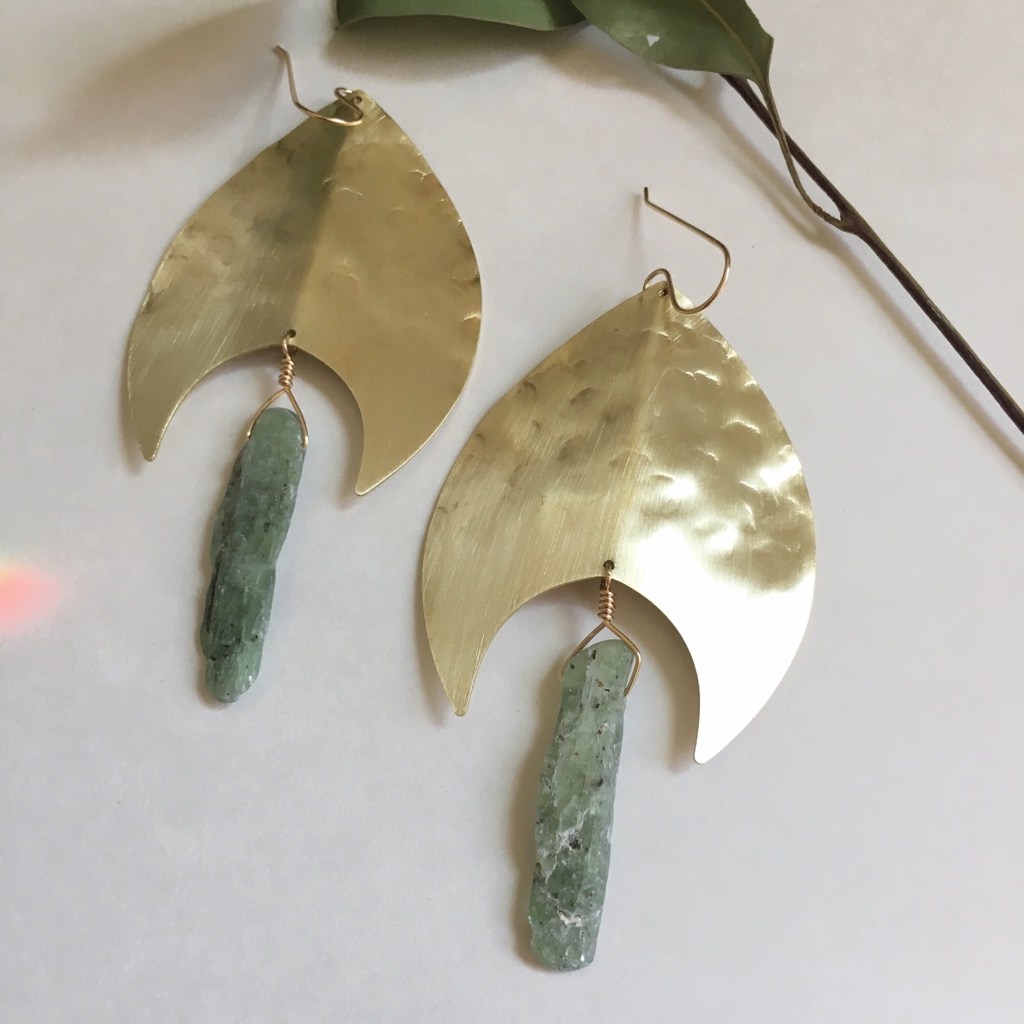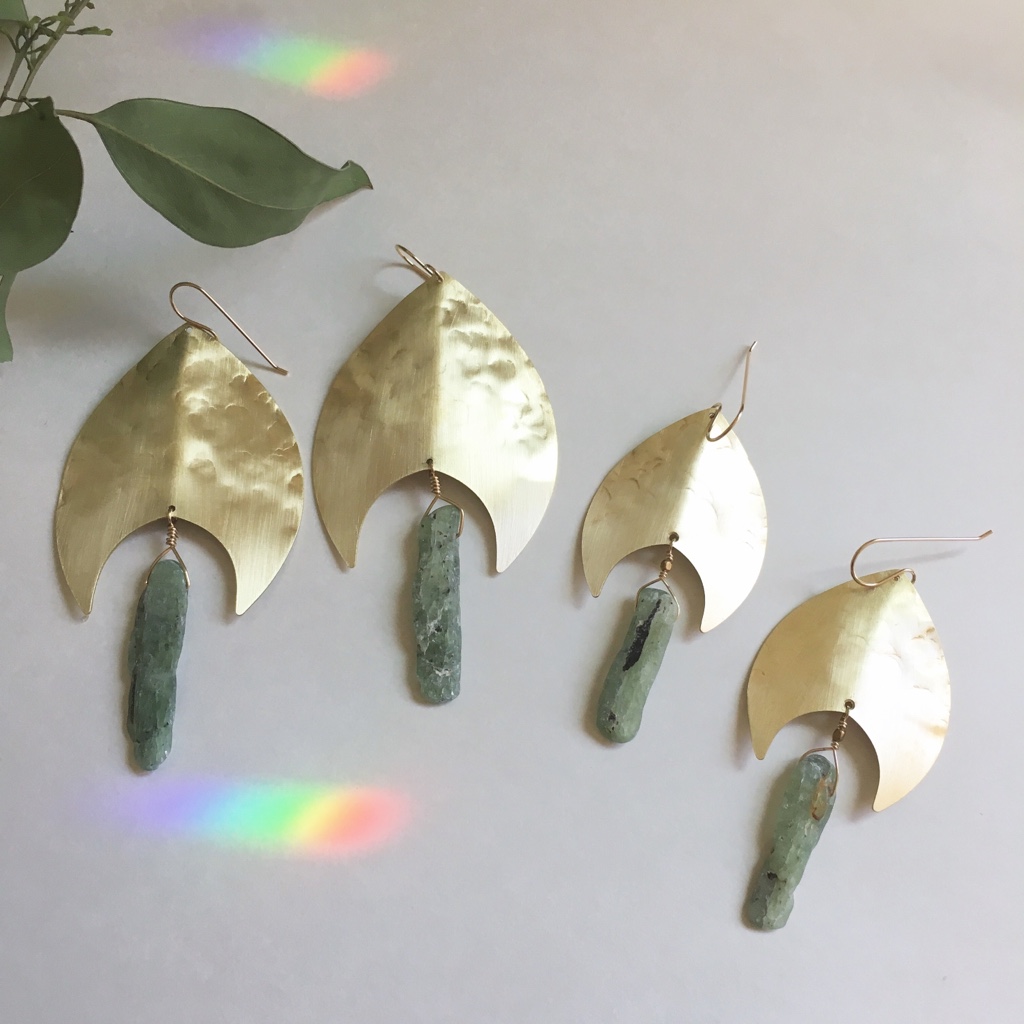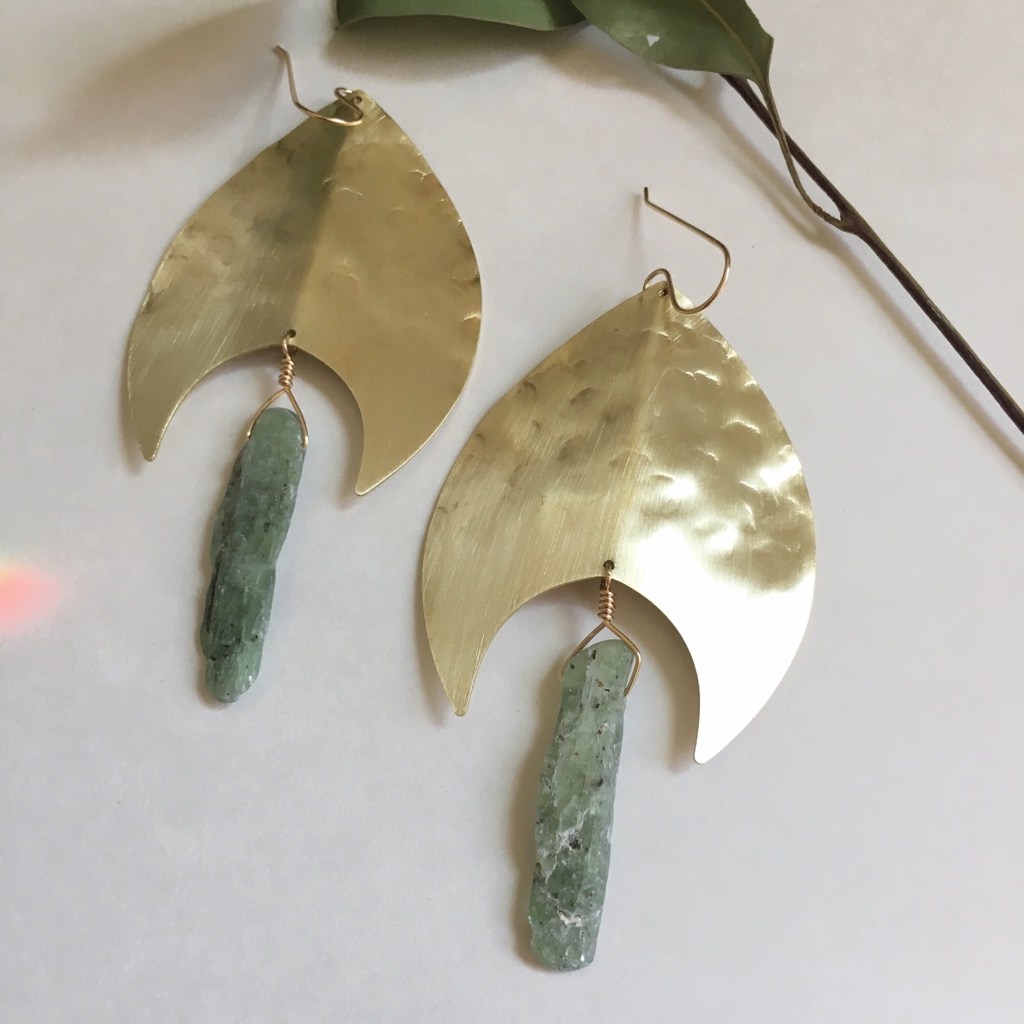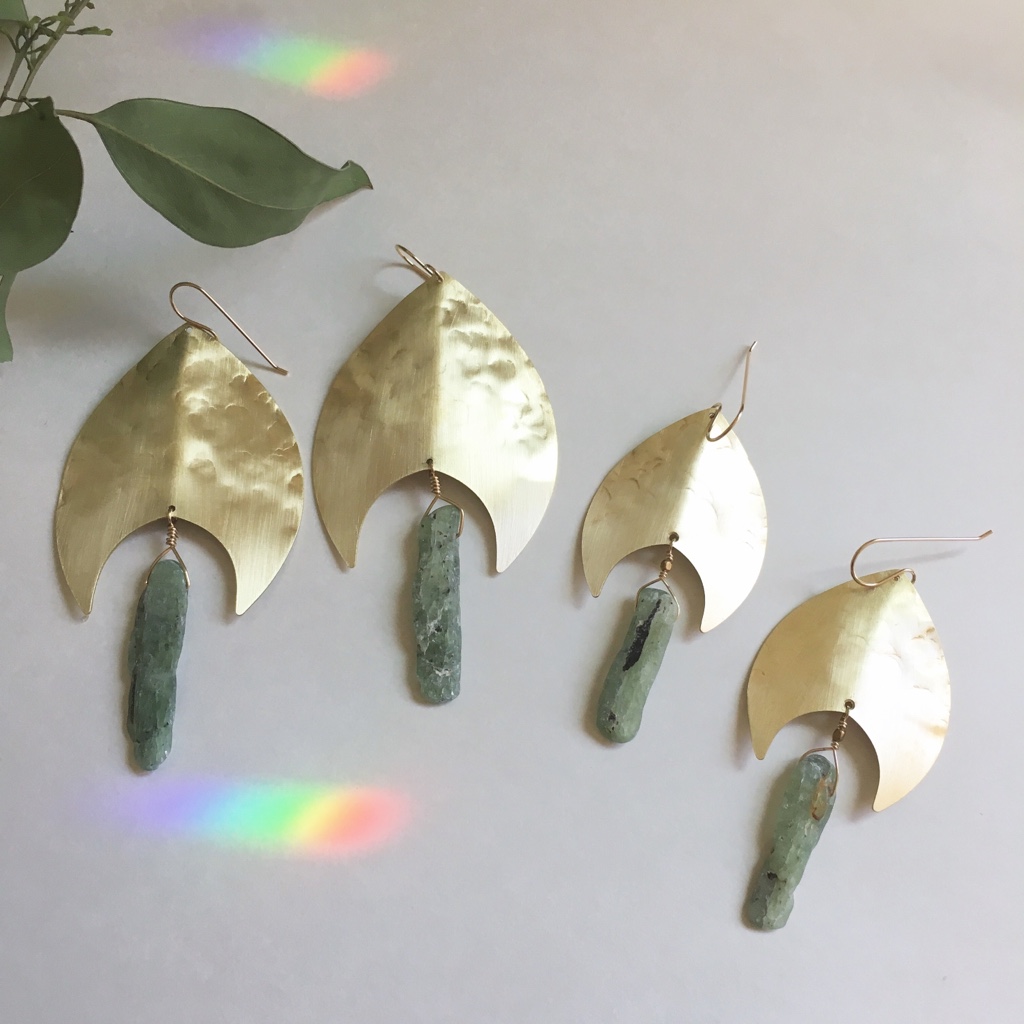 Earring No. 19 - Large / Green Kyanite
Large textured brass shield earrings with raw green kyanite stone and 14k gold filled earwires.
Earrings hang about 3.5" from base of the earwire. Please note, kyanite will vary in size and shape due to the natural quality of the stone.
Properties // Green Kyanite brings tranquility and a calming effect to your whole being. It aids in removing confusion that can come from emotional, spiritual or intellectual issues or problems. It stimulates communication and a psychic awareness on all levels. It also advances the connection between the higher levels of intuition and heart felt love.